The morning was rather grey and the trusty band of men erecting the gazebos, under the supervision of Alan Longshaw, survived the rain.
Luckily the weather brightened to welcome the 48 people who turned up for lunch. The large Welsh flag, flying near the topiary, was very helpful in finding the correct location.
Our hosts, Alan and Diana Longshaw's, garden was much admired and in particular the fish pond and water lilies. Some of the goldfish and carp were seen later when Alan fed them, but the general noise, chatter and banter kept them in the depths for most of the time.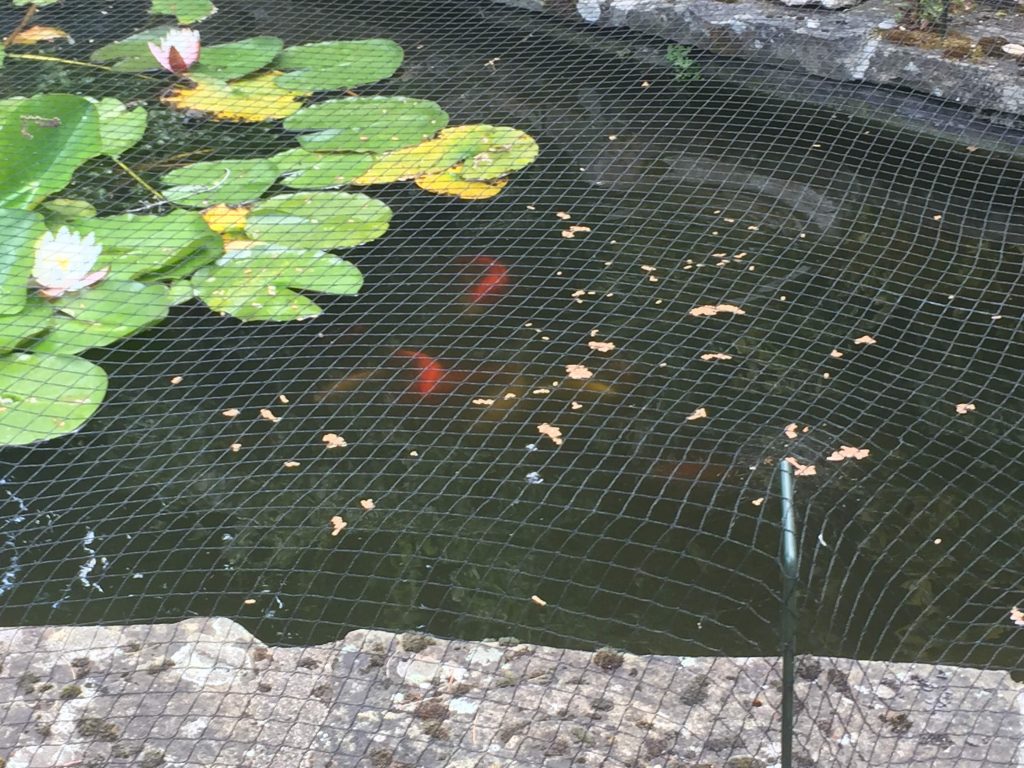 The food, served by "To Dine For" was excellent and many had seconds! It is interesting how many people are allergic to hazelnuts, is this a Welsh gene?
David Powell thanked our hosts and the caterers. A presentation was made to Graham Beavan for his years of service as Society Treasurer.
The enjoyable party broke up mid-afternoon and the volunteers dismantled the gazebos, tables and chairs to return them to the Longshaw garage.
Kate Picton