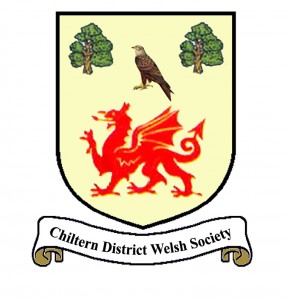 Welcome to ChilternWelsh.org – the website for the Chiltern & District Welsh Society
Chairman's Blog
The Society has been quite busy lately.
The Houses of Parliament Tour and Dinner was a special event and a great success. During the tour Emyr Davies sat on a bench in the House of Lords but managed to avoid punishment! At the excellent meal the Rt. Hon. Cheryl Gillan MP entertained us with an
informative off-the-cuff speech.
The Ramble in the Chilterns was a new and different locally based event. We are fortunate to live in or near the Chilterns, an Area of Outstanding Natural Beauty. A break in the weather enabled us to enjoy some of that beauty and the interesting flora and fauna of our locality. And all rounded off by a convivial pub lunch.
Looking forward, varied events are planned. We want to maintain an active, involved membership with events of broad appeal. It's your Society and if you can please consider joining the Committee to help develop and organize our yearly programme of events.
Gwyndaf John