Early on the morning of Sunday July 2nd a group of our stalwart men folk gathered at Ernest Morris's house in Amersham to erect gazebos in his garden for the annual summer lunch.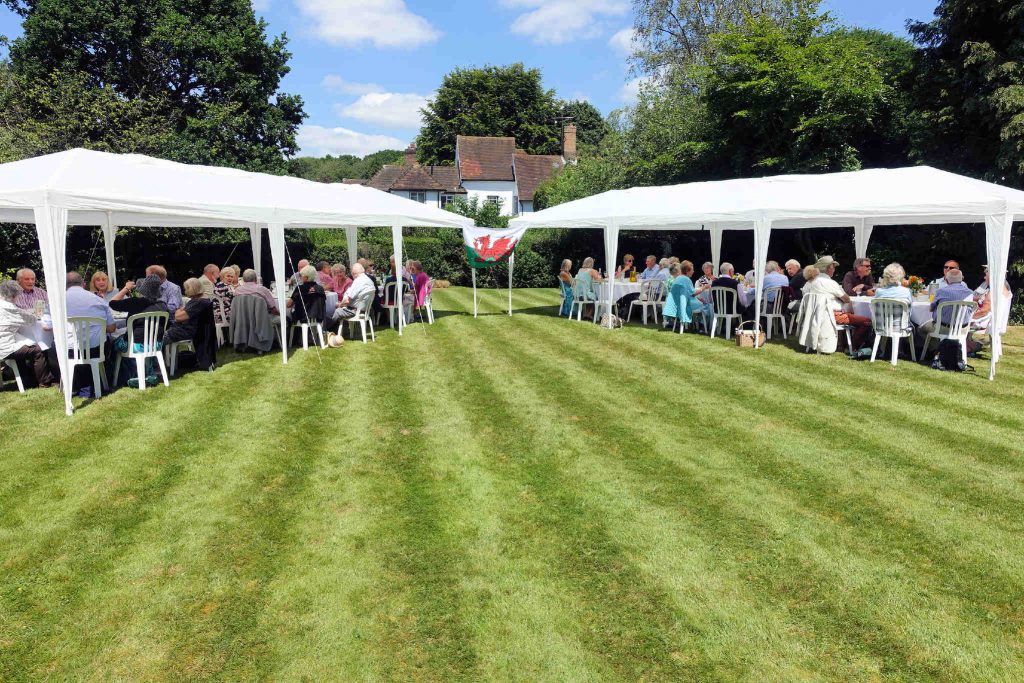 The rest of us arrived around 12.30 on a beautiful, hot, sunny day.  The ladies were in their prettiest summer dresses and the gentlemen in light shirts and trousers, as well as the odd pair of shorts.
There was much chat about the success of the Lions team against the All Blacks in New Zealand the previous day, as well as reminiscences about the very recent and successful CDWS trip to Tenby organised by Jonathan Pegler. There were a few people who were sadly, unable to come at the last minute for various reasons, and they were much missed.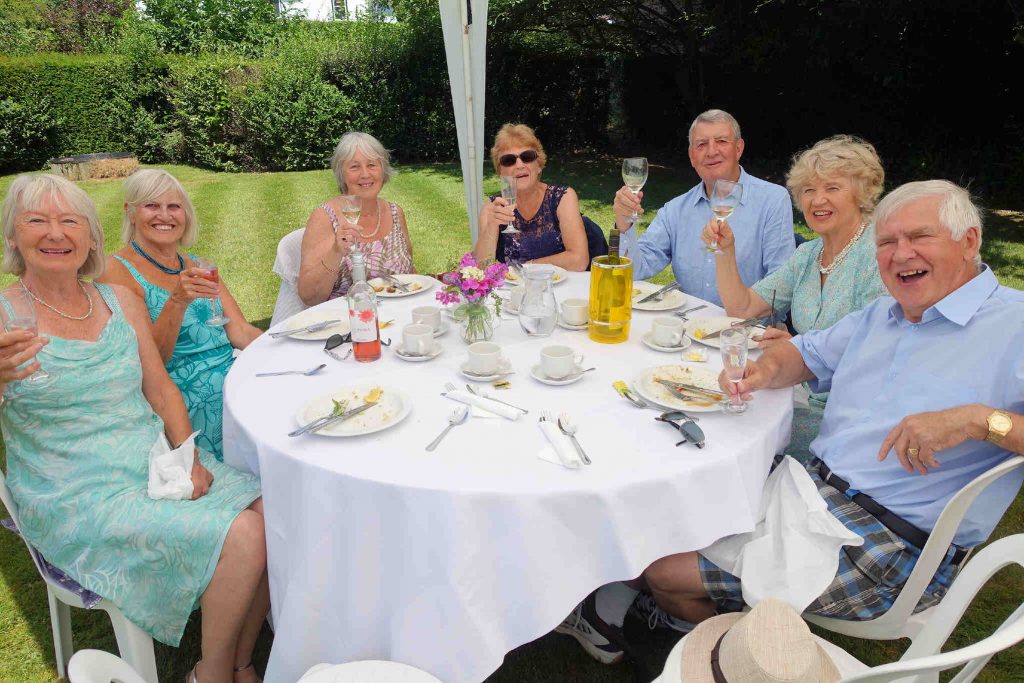 Fifty of us mingled in the garden before being asked to collect our food provided by To Dine For Catering company.  A number of very helpful young assistants served the food – a selection of salads, new potatoes, cold beef and salmon en croute with various relishes, and bread and butter.  We had brought our own wine and glasses but water was provided on each table and refreshed several times because of the high temperatures.  Desserts were equally delicious with a choice of pear meringue and fruit tarts.  Later, coffee, tea and chocolates were served at the table.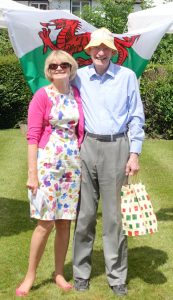 Before we all departed for home after a very pleasant three hours, our Chairman, Kay Day, thanked the catering company for the delicious lunch they had prepared for us and reminded us of some of the upcoming events of the Chiltern District Welsh Society.  Thanks were also given to Ernest for opening up his home and beautiful garden for us to use for this very popular and enjoyable summer event.
Have a good summer everyone and enjoy the Wimbledon Championships, cricket and other outdoor events, particularly if the lovely weather continues!
Rose Alkins