This is a list of interesting and useful links to Welsh/ local web resources.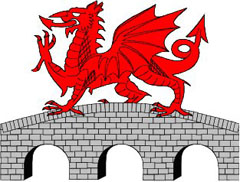 Chelmsford Welsh Society is a vibrant group in Essex, which meets at the Cathedral Chapter House and it has a well planned and used website.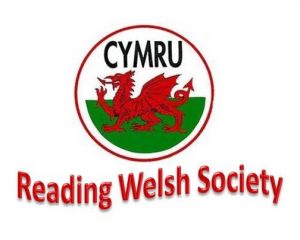 Reading and District Welsh Society covers Reading and the surrounding area. Meetings are held at 7.30pm at St Peter's Church Hall, Earley RG6 1EY on the third Friday of the month.
The Honourable Society of Cymmrodorion was originally founded in 1751 and seeks to promote the practice and development of the Language, Literature, Arts and Sciences of Wales. It has the aim of 'Recognising the contribution of Wales in contemporary society' and has a great new web site and its patron is the Prince of Wales.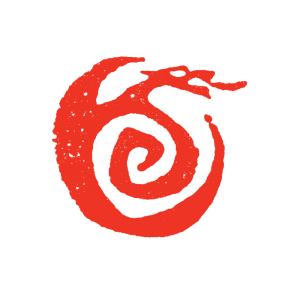 London Welsh Centre Created to provide those of Welsh descent and those interested in Wales or matters Welsh with a meeting place in London. Rugby fixtures, Welsh lessons, Welsh Literature….

Wales Week in London is an annual series of activities and events that celebrate and promote everything that's great about Wales through a calendar of events around St David's Day.

London Welsh Rugby Club The official site of London Welsh with news, online ticket sales, merchandise, match reports, player profiles, club galleries.

London Welsh Male Voice Choir Has a membership of over 100 choristers. Information about recordings, events/festivals and how to join. The site is both in Welsh and English.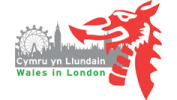 Wales in London Society provides a link to Wales and allows you to be involved with issues important to Wales. The site also hosts the London Glamorgan Society and lists its forthcoming events.

The Montgomeryshire Society is a London-based association for people who have links with the old Welsh county.
The Oxford Welsh Male Voice Choir gives about 12 performances a year and also has a busy Facebook page.
Capel Jewin – Jewin, the oldest Welsh church in London, was formed 'around 1774' according to the best sources. This is based on anecdotal accounts gathered by Dr Owen Thomas when he was minister of Jewin in the mid-nineteenth century.

The Woking Welsh Society was founded in 1947 and meets monthly in Woking and arrange ad-hoc visits to the theatre, and external music evenings, especially if the performers are Welsh.
Slough & District Welsh Society  – I can not find a web site for them, but they meet at Maria Cowland Hall, Bower Way, Cippenham, Slough SL1 1YJ and meet monthly on the 2nd Wednesday usually at 7pm.
The Coventry Cambrian Society is Coventry's Welsh Society, founded in 1972. The objects of the Society are "to promote interest in Welsh culture and music and to provide a society for all those interested in Wales and things Welsh".
Birmingham Welsh Society aims to promote the Welsh language and meets at the  Welsh Chapel, Bath Street, Birmingham, B4 6HG

The Welsh Society of Hull and East Yorkshire is over 70 years old and usually meets on the 3rd Friday of each month at the Beverley Conservative Club.

The Edinburgh Welsh Society is one of the oldest Welsh Societies, being founded in 1920. One of their events is to celebrate Santes Dwynwen (the Welsh equivalent of St Valentine) each 25th January.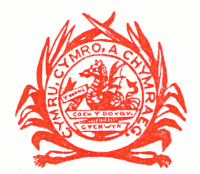 The Nottingham Welsh Society meets at St. Andrew's with Castle Gate United Reformed Church Hall, Chaucer Street, Nottingham NG1 5JT
The London Branch of the Welsh Family History Societies has an interesting list of the history of  Welsh Chapels in London
Chiltern Tourism

The Chiltern Society aims to preserve the Chilterns heritage. Their site has details of walks and quite a few events.

Visit The Chilterns has lists of places to go and things to do locally.
Supporting the Chilterns as an 'area of outstanding natural beauty' The Chilterns has lists of walks with an historical bent.

For local news and events, The Bucks Advertiser and The Bucks Examiner have a web site Bucks Free Press which sometimes reports our events.