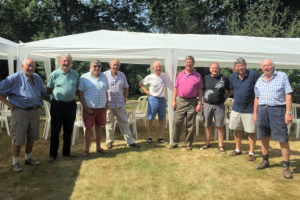 The gazebos, tables and chairs arrived safely at the home of Peter and Pat Chapman in Gerrards Cross. The team erected the gazebos with expertise and precision from many years of practice!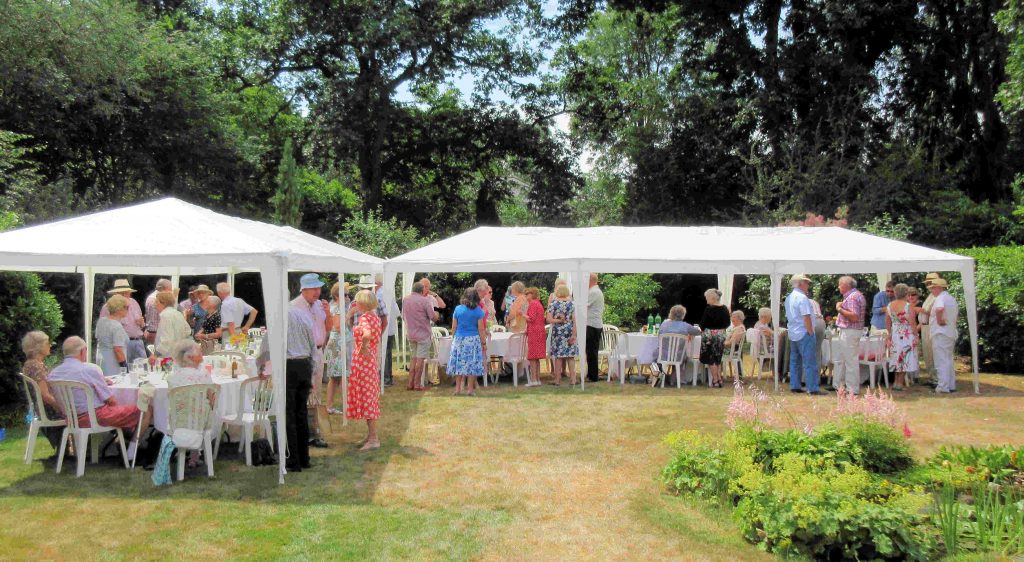 We have come to expect good weather at the summer lunch and we were not disappointed. Blue skies and glorious sunshine greeted the 52 members who mingled in the garden before sitting down to lunch.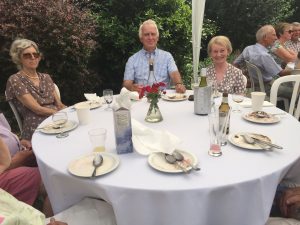 During lunch everyone enjoyed the food, the banter and the company.
Towards the end of the meal our chairman, David Powell, gave the thanks of the society to Ann Thomas for her time as a member of the committee. Ann was not able to attend the AGM to receive her tribute and gift. It was a pleasure for members to applaud and give thanks to Ann.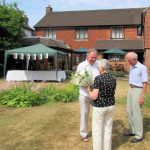 The chairman thanked the caterers, 'Truly Scrumptious' for providing a delicious meal. He formally thanked Peter and Pat Chapman for hosting the event at their home.
Another glorious summer lunch and all are looking forward to the future events of the Chiltern District Welsh Society.
Bob Ford