2021 Events
Future events will be include a Virtual Quiz Evening and a Virtual St David's Day Dinner. We do hope that everything will get back to normal as soon as possible.
The next event will be a virtual Quiz Night on Friday 22nd January at 7pm. Jonathan Pegler will be sending out Zoom invitations before the event.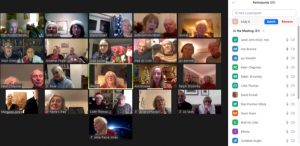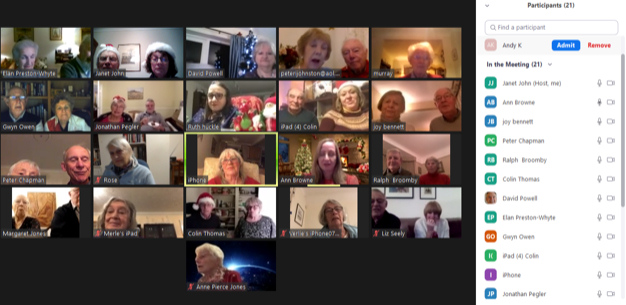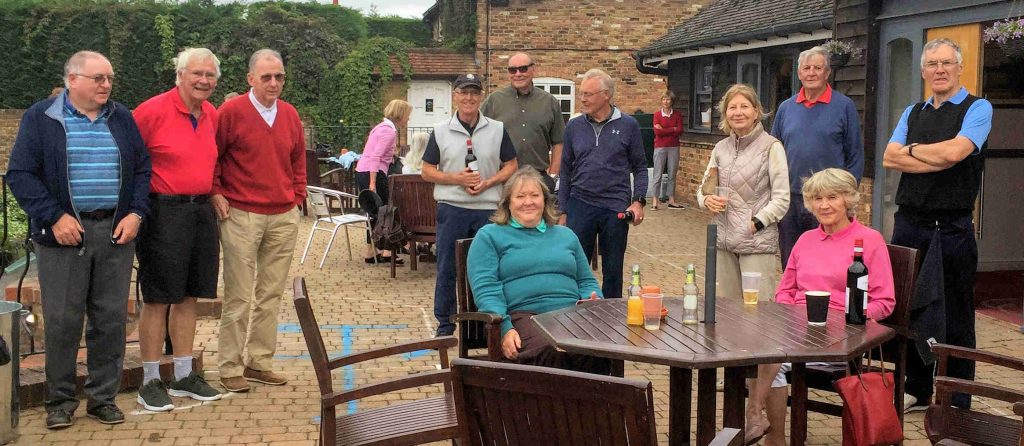 Our Christmas get-together was a virtual one, but over 40 of us managed to meet up, exchange news and sing some carols.
The good news was that none of us had to drive home!
We managed to hold a socially distanced Golf Day at Oakland Park Golf Course on 4th September.
Here is an account of the morning.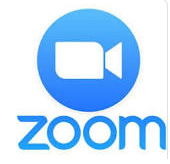 On 22nd July we held our 2020 AGM by Zoom. It was a success but it wasn't as much fun as our normal annual general meetings. About 30 members attended.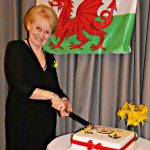 Saturday 29th February saw our annual St David's Day Dinner at Harewood Downs Golf Club. This year also celebrating our 20th Anniversary. We were lucky enough to have harpist Glain Dafydd to provide the entertainment. Gwyndaf's report is here.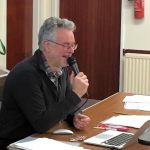 Our first event of 2020 was the Quiz Evening on January 24th at Coleshill.
Jonathan Pegler took particular delight in posing questions ranging from famous nurses to recognising seaside resorts in the fog.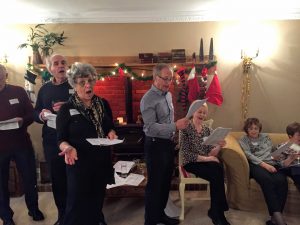 On 8th December, Di and Colin Thomas kindly hosted our Christmas drinks event at there home in Gerrards Cross. 
A good time was had by one and all (as seen by this picture of the carol singing). Link to the full report.
We've also added some photographs of the members of the committee, so that you can see who everyone is.
---