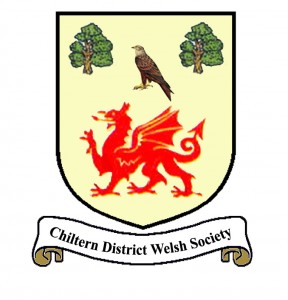 The object of the Society is to provide a meeting place, within the Chiltern District, for people with Welsh connections or interests.
It aims to improve, develop and maintain interest by organising events and gatherings which enhance the appreciation of Welsh customs.
The Society was founded by Ann Evans, who had long envisaged such a society and finally got it off the ground in 2000.  We now have well over 100 members coming from Chesham, Denham, Gerrards Cross, Beaconsfield, Cuddington and many places in between.
Each year the Society organises a programme of events to promote friendship amongst members who are either Welsh, have close Welsh connections or have an interest in Wales and Welsh matters. Throughout the years the type of activity has broadened to cover the interests of members.
The following is a sample of the Society's activities:
Walking holidays in Wales

Visits to Eisteddfodau

Annual Summer garden lunch 

St David's Day Dinners, with guest speakers and/or musical entertainment

Visits to other Welsh Societies (UK and overseas)

Concerts – (including the biennial, 'London Welsh Festival of Male Choirs' at The Royal Albert Hall)

Local social events (including lectures/talks with invited speakers)

Golf days – for fun and relaxation

Theatre visits

Welsh language classes
The Programme includes many of the above activities and more.
If you are interested in learning more about the Society and would like to join us – click on the "Membership" page.