CDWS AGM 22nd July 2020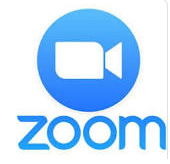 This year we had a distinctly odd AGM.
Held in the afternoon, in July, with no food, with very little time to chat, with no entertainment, with no wine, without leaving the house!
Even so, about 30 of us signed into our Zoom session and we got the business done while looking at 20 screens of other members looking back at us.
Chairman, David Powell opened the meeting by welcoming everyone and giving the sad news that Peter Day, Kay's husband, had died earlier in the week from an asbestos related disease. Peter has been a good friend to the Society, a regular attendee and an organiser of our trips to wetlands bird sanctuaries in his role as chairman of the Wildfowl and Wetlands Trust and he will be sorely missed.
David gave his Chairman's report, commenting that although we had had to cancel or postpone 3 events, over the past year we had been able to successfully hold over 10 events.  The Society hopes to hold its Golf Day in September, a country walk in the Autumn, but it is still uncertain whether conditions will permit us to hold our ever-popular Christmas Drinks event.
Membership has remained steady at 120, with new members replacing those who have left.
Peter Chapman gave his Treasurer's report from Brecon and said that the Society's finances are in good order.
It then came to the election of the officials. All members of the Committee agreed to stand again for the following year, with the proviso that Peter Chapman will need to relinquish his post as Treasurer within the next few months when he and Pat complete their move to Wales.
David thanked the committee for their time and efforts in running the society and running its events. He also called for members to volunteer for Committee membership as without them, the Society cannot function.
This must have been the fastest AGM on record. We finished after about 30 minutes, with very little chance to chat and a final farewell as the Zoom meeting concluded.