Weren't we lucky with the weather?
All week there had been downpours, but Saturday was better, then on Sunday, the weather was bright and sunny.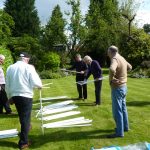 Eight fine strapping chaps got to the Broomby's for 9:30am and proceeded to erect the gazebos for the gathering. Although rather early for me on a Sunday, it is still one of my favourite pastimes, with lots of teamwork and camaraderie, as we tried to remember how everything fitted together.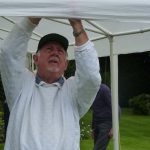 My best quote from the morning (referring to how two poles fitted together) was – "No, it's not an A and an A1, it's an A1 and an A!".
Anyway, after about an hour of trying to get 9 guys to coordinate their efforts, the tents were up – not bad.
Margaret Broomby rewarded us with teas, coffees and biscuits, while we admired our handywork and congratulated each other, feeling quite proud of ourselves, before going home to get washed and dressed up.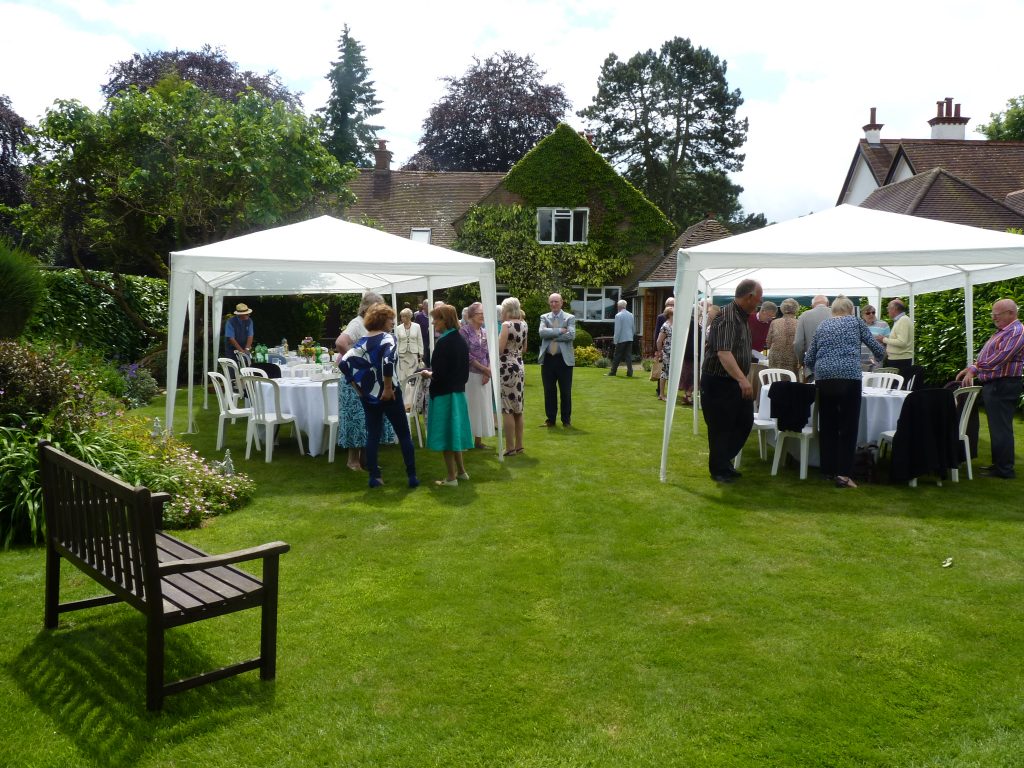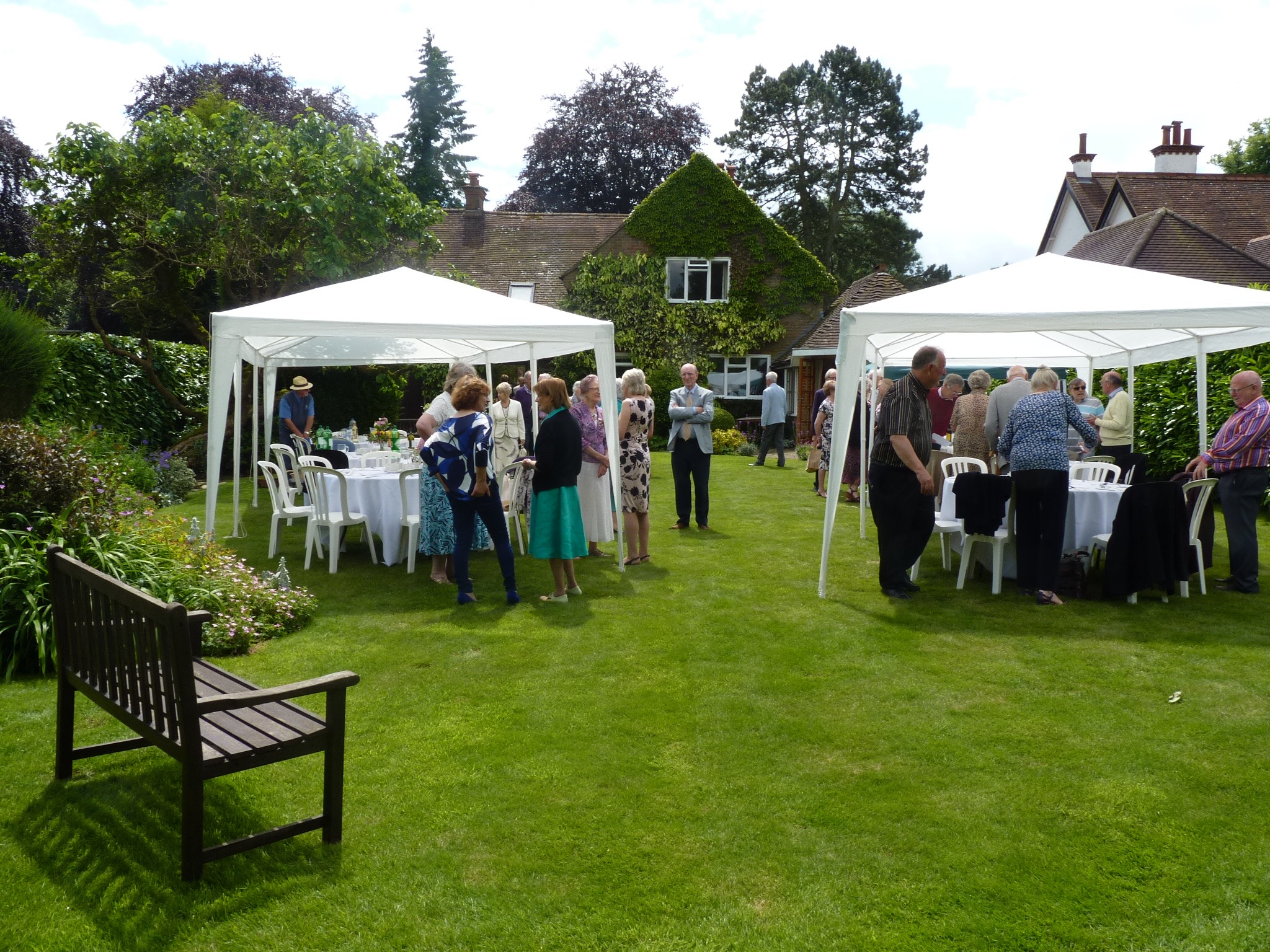 By 12:30 people started gathering at the Broomby's . There were plenty of parking places, with kind neighbours offering their drives for the afternoon, and people started talking about the weather, how good the trip to North Wales had been, and of course the football (Wales had just beaten Northern Ireland).
Kay Day welcomed everyone and Ralph Broomby entertained us all with a magic act involving a cooker which converted grapes into bottled wine.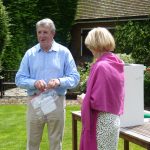 Catering was provided by 'To Dine For' and everyone enjoyed the beef, salmon and salads, as well as the excellent chocolate roulade and berries.
Click here for lots more pictures
Gwyndaf John had organised a quiz, to which the answer to most questions was 'Gareth Bale'.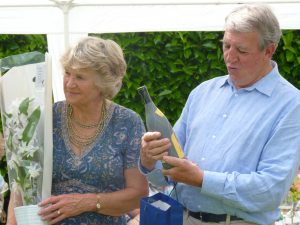 Kay then thanked the organisers, the ladies who'd created some really pretty flower displays and of course Ralph and Margaret Broomby for kindly hosting the event for the third time.
Loads of people helped with putting things away, and do you know, it was well gone 4pm before we'd finished – where had the time gone?