On a sunny Saturday morning on 26th July a group of about a dozen members met our guide Caroline James, at the foot of The Shard to explore sites around Southwark.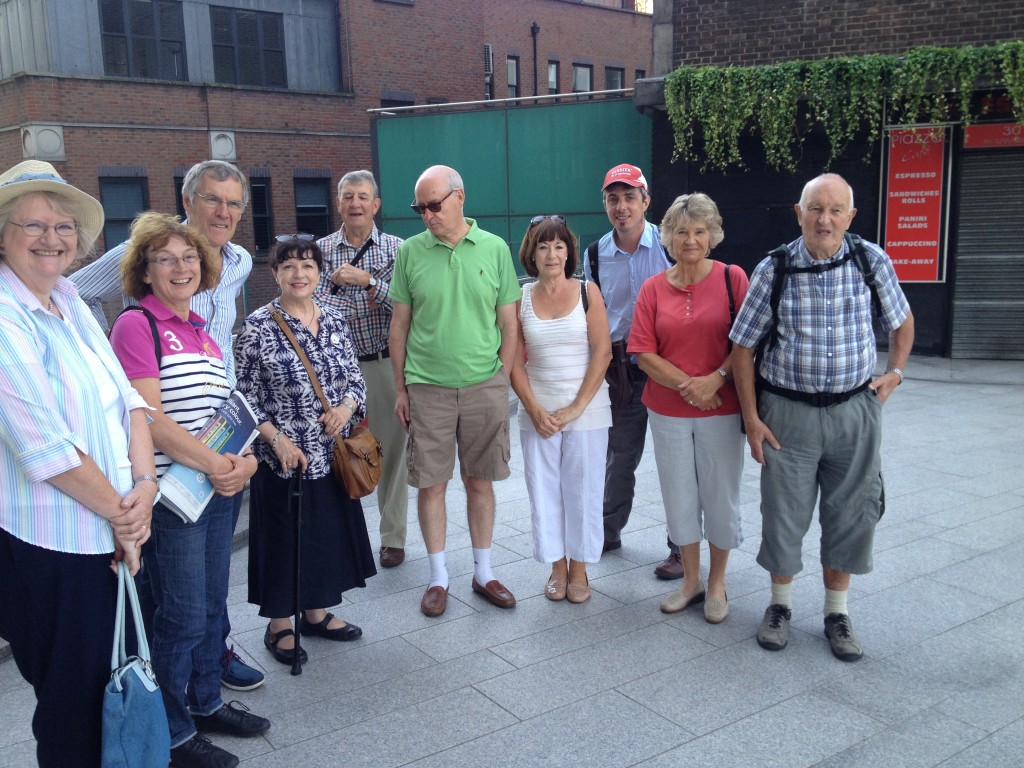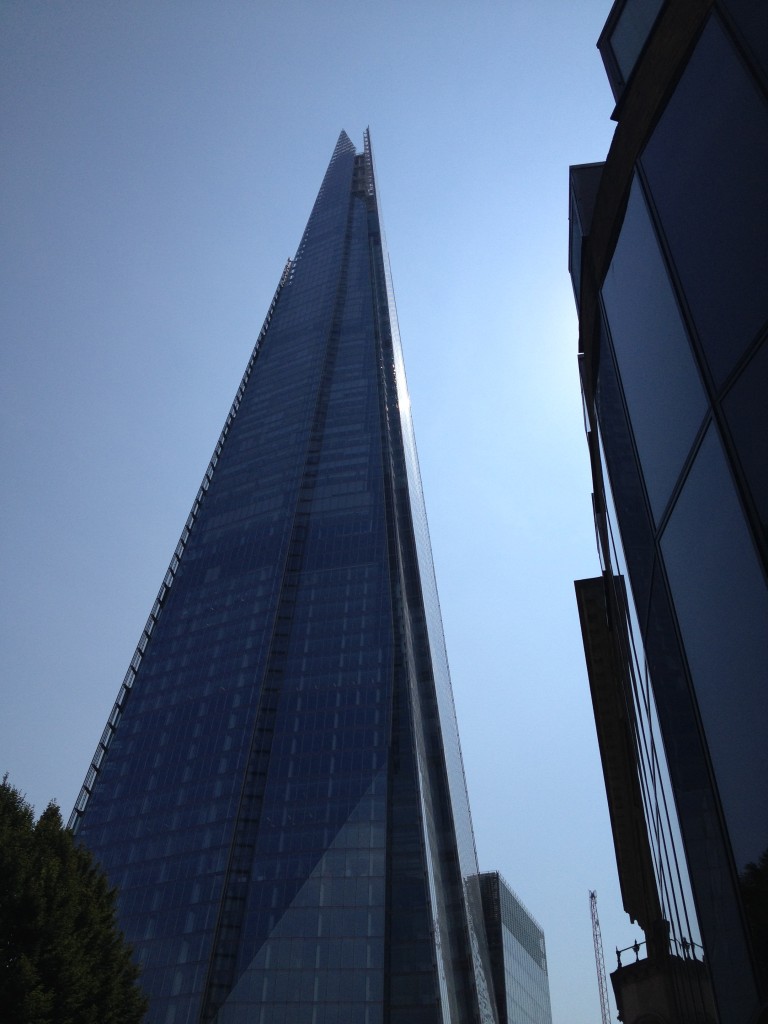 The area is at the southern end of London Bridge which in Medieval times was closed at night.
Many inns were built there and thrived as staging posts for travellers. Theatres opened there, as did hospitals for the poor, sick, incurables, and homeless.  Bear baiting, prostitution, and similar activities, which were illegal in the City, all flourished.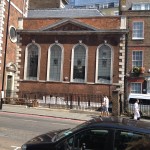 The 'garret' of the c17th St Thomas' hospital houses its c19t operating theatre.
Betsi Cadwaladr from Bala worked there. She worked as a nurse in the Crimea with Florence Nightingale though their personalities clashed as they were from completely different backgrounds.
In the collonade of the adjacent Guy's hospital a niche, from the old London Bridge, houses a statue of Keats.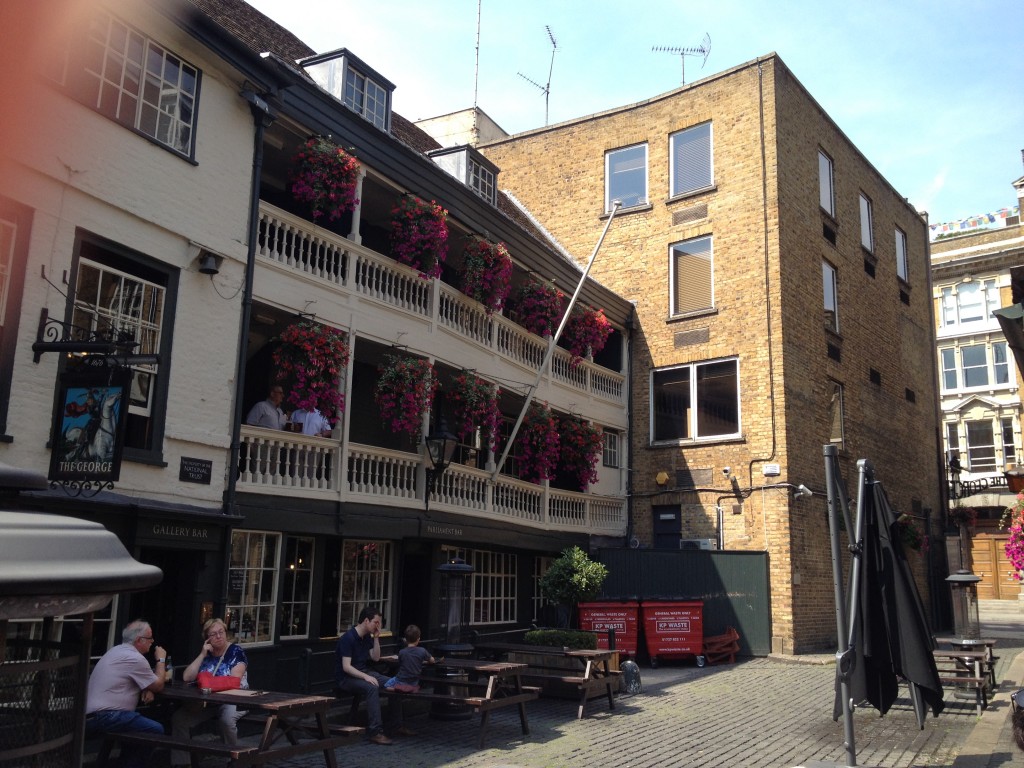 Off a short stretch of Borough High St are the 'Yards' of many ancient galleried inns. Only the splendid George Inn remains and is often seen in historical films.
Little Dorrit Park and Marshalsea Rd were reminders of Dickens stories set in this locality.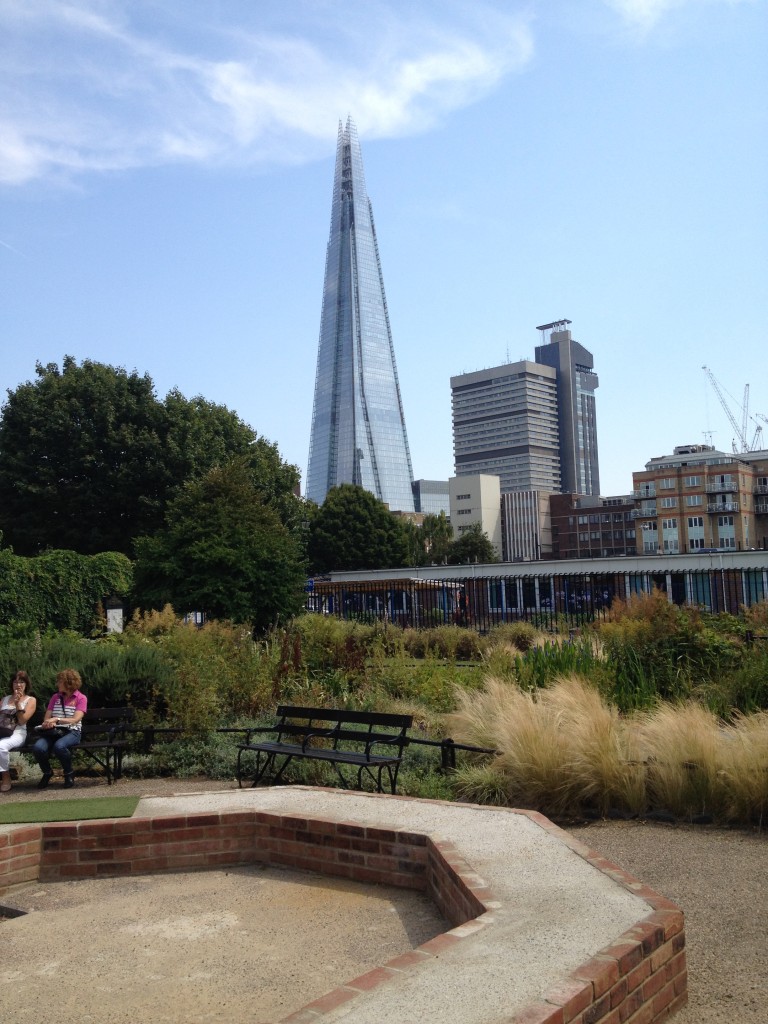 Nearby Redcross Gardens with its gabled cottages are a haven of serenity. They were founded by Octavia Hill who was one of the founders of the National Trust.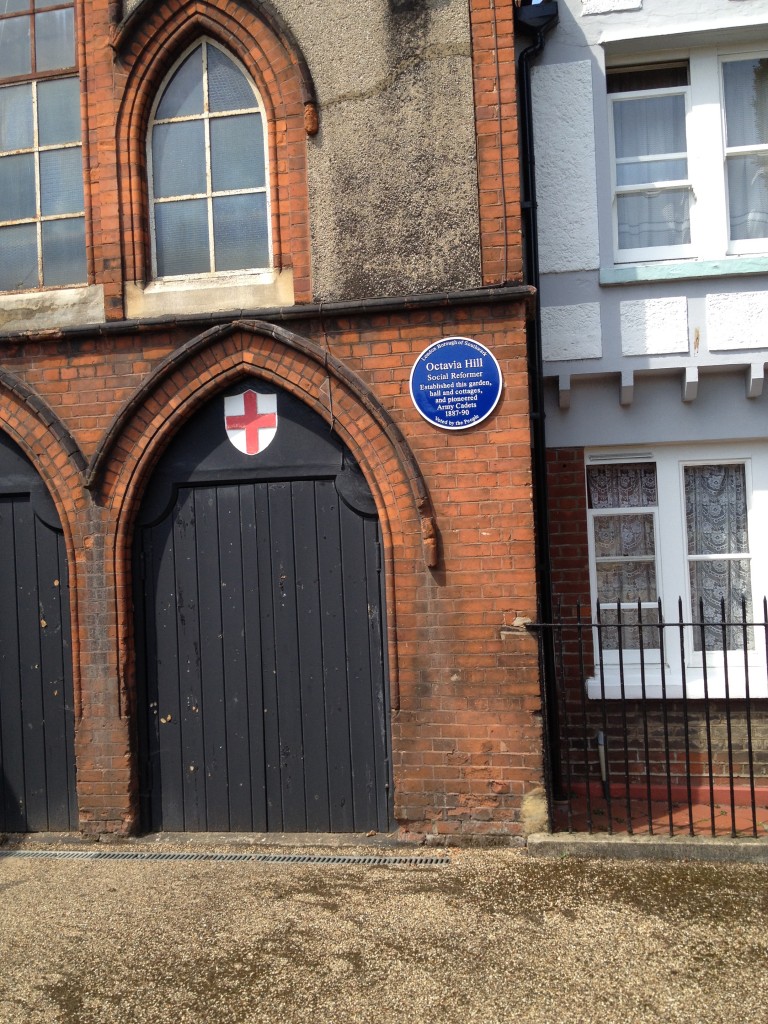 In Tabard St the Cross Bones graveyard is an overgrown, unconsecrated plot where about 15,000 bodies of suicides, prostitutes, plague victims and other 'undesirables' are buried. We all felt sorrow just being there.
The Welsh Borough Chapel has just been renovated. One of its founders was 'Gin Shop Jones'. An old sign on its rear wall reads 'Commit No Nuisance'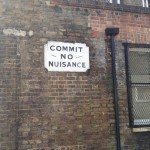 From near the Globe theatre the dramatic view across the Thames included the recent 'Gherkin',  'Walkie Talkie', and 'Cheesegrater' buildings, all of which were outshone by glorious St Paul's.
Near the riverside Anchor pub was the site of the Anchor brewery which in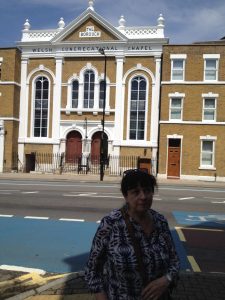 the 18th century had the greatest output in the world. The wife of it's owner, Henry Thrale MP, was Hester Salisbury  a socialite from a wealthy Caernarvonshire family.
Little remains of Winchester Palace from which the Bishop once issued permits for prostitution in the area (these poor girls were known as Winchester geese).
We concluded our walk at Southwark cathedral and thanked Caroline for planning a walk with such a variety of places of interest to show us.
Ralph Broomby