What a fabulous summer and fortunately the weather on our golf day was once again kind to us. We had 18 golfers sign up, so it worked perfectly without drafting in any of our stalwart extras.  Mike Stythe was due to join us but sadly suffered some cracked ribs at the last minute and had to withdraw.  We had an additional 6 members came for lunch which was great.  Our President was unfortunately called away to America and was unable to join us.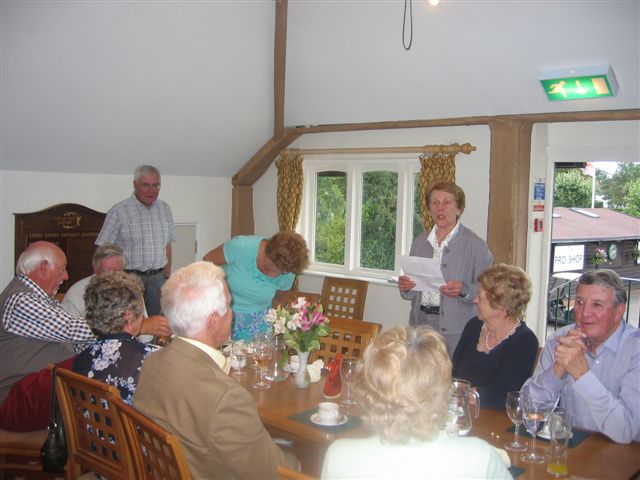 The results were as follows:
Winning team:  Colin Thomas, Margaret Broomby, Marilyn Evans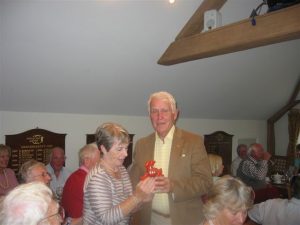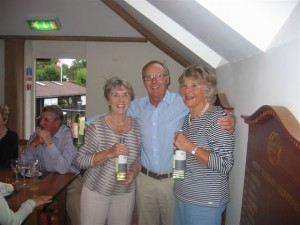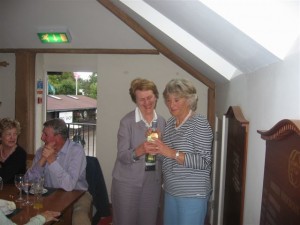 Marilyn had a brilliant round, scoring top marks, 44 stableford points.  Jasper Garnham had the highest score for the men of 34.  Colin and Pam Britton won nearest the pin and the longest drives were won by Margaret and Gwyn Owen.  Ann Lawrence, who was unable to play due to injury this year, kindly presented the prizes.
Robert Britton addressed everyone, suggesting that maybe another year we should go to pastures new with fresh organisers and a new format.  No-one volunteered to take over the helm, and the consensus seemed to be 'if it ain't broke, don't fix it'!  So we have booked the same Friday next year at Oakland Park.
Colin gave a vote of thanks to Pam and Rob for organising the event.