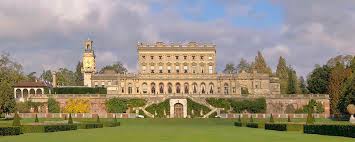 Cliveden is conveniently local and was an excellent choice for a Society excursion on May 19th.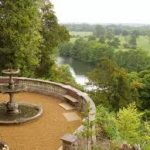 The grand house, standing high over the Thames, is surrounded by gardens and extensive woodland. It is owned by the National Trust with the main part of the house leased to a luxury hotel group. An ideal place for our members to meet up and enjoy a convivial lunch, then take  walks in the fresh air before returning for afternoon tea and a tour of the house.
Many members will have visited Cliveden before, but not so many will have enjoyed a guided tour of the house, led by a knowledgeable National Trust volunteer. Our party of twenty members discovered that there seemed to be two ways to become owners of such a magnificent residence. One was by family members consorting extremely closely with their King, whose favour resulted in titles and wealth. The other was for your family to develop housing in Manhattan and eventually become fabulously wealthy slum landlords.  Even after the property passed to the National Trust its association with scandal continued as it featured in the "Profumo Affair" in the early Sixties.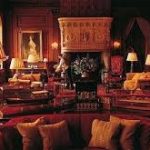 We were impressed by the opulent interior of the property. The extremely ornate "French Dining Room" had been re-assembled after being transported from a French hunting lodge, and no expense had been spared on wood panelling, ceilings and pictures.  As we wandered through the hotel and stood in the Great Hall we got a  hint of the what it must be like to stay at this luxury hotel as a steady stream of staff passed by us on their service errands. On the banks of the river we saw their beautiful boats of wood and gleaming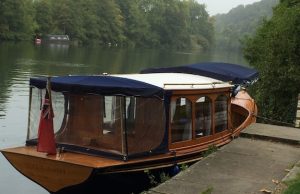 brass, ready to be hired for trips along the Thames.
For those who were members of the National Trust, all but three of our group, the event was completely free. Though the Trust café did very well out of us during the course of the day!
Gwyndaf John